2016-11-09, 03:12 AM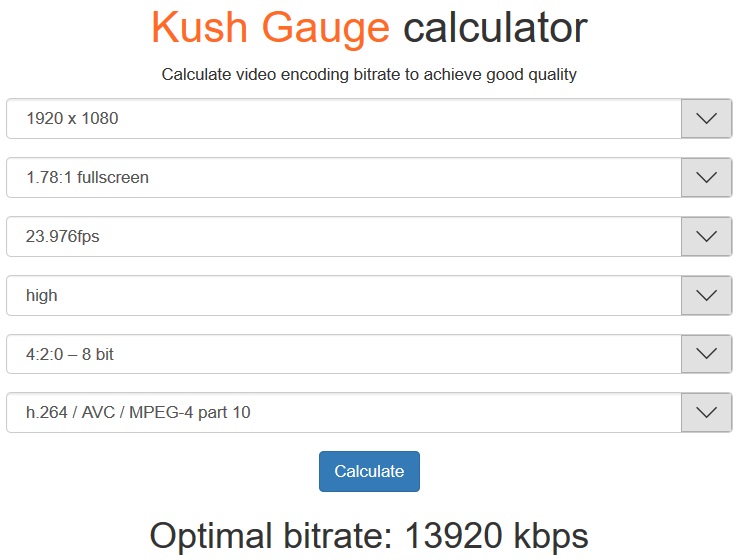 Want to know the optimal encoding bitrate to achieve good quality?
Want to know if the quality of the source you would use in your project is right?
Wait no more - take a look at the
Kush Gauge Calculator
!
Sadly my projects are lost due to an HDD crash...
Fundamental Collection | Vimeo channel | My blog