Here's a combo sheet (work-in-process) using clearly visible face parts, down-sized & touched up, from
The Blacy
. I thought it best to give you a combination of all the parts for you to select, name, and use. The problem with the present set of smileys is that there are too many "shades of grey" that forces one to wonder "which is that one?". Smileys should be narrowly defined for the reader to clearly know the exact emotion being expressed. (So now that's on your head.
)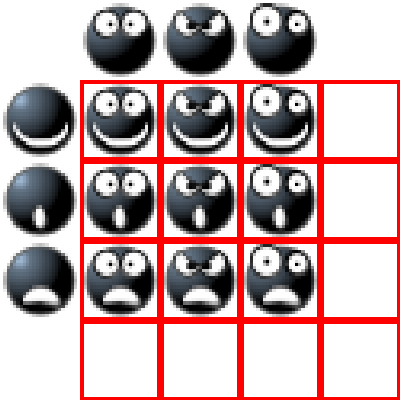 The red boxes are crop-guides, which you can use to copy the exact sized smilely, in a paint program, for a stand-alone graphic (with transparent background, of course).
As always, critiques & suggestions are welcome.