I've been spending the past
few
too many months on a personal project cleaning up a whole film by digitally removing dirt from more than 1000 frames, dot by dot, splotch by splotch, scratch by scratch. All dirt that Universal never ever bothered cleaning (and probably never will) before dishing it out in blu-ray.
I wondered how I could convey the amount of work that is spread all through-out its 98 minutes running time so I came up with the idea to make one single image with all the patches fused into one single layer and here it is: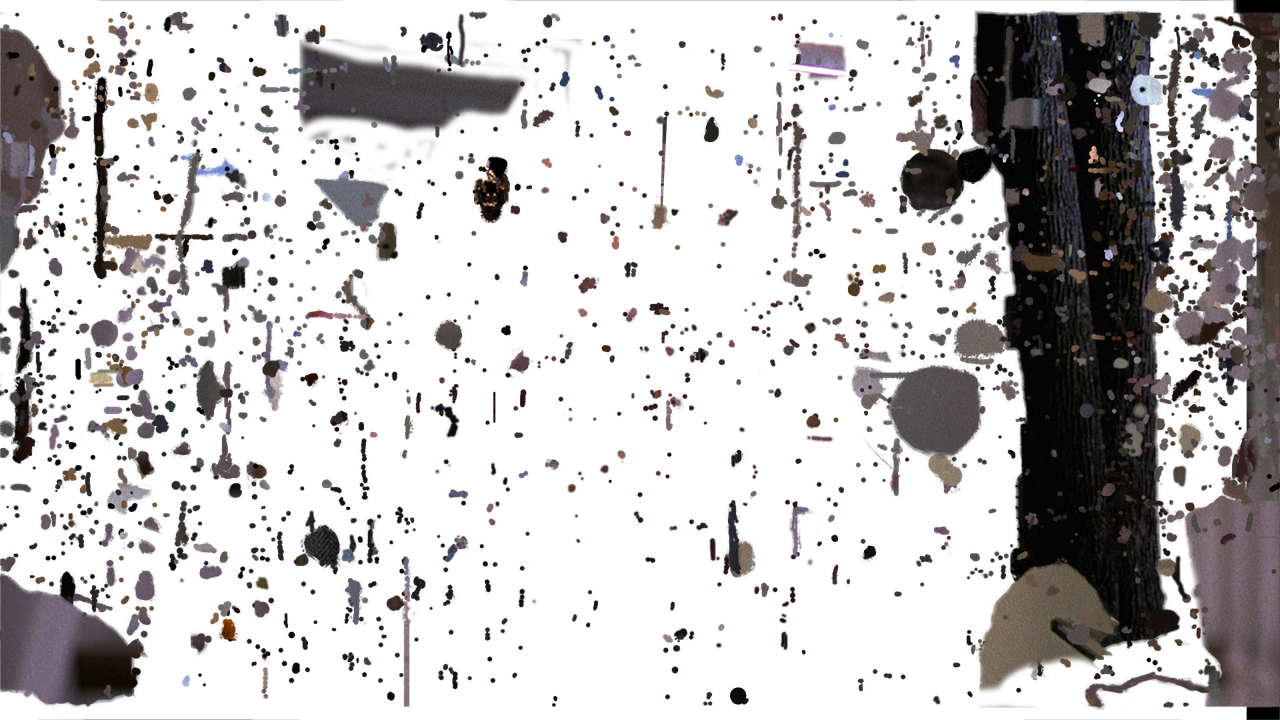 I called it "Universal dirt", post-modern art of sorts.
And I made this image when the frames fixed were "only" 660. I ended up fixing 1000 frames in total... probably there are many dots that ended up behind the bigger patches but you get the idea. Each element is a little patch that covers seamlessly some type of damage or dirt on the original film. It's what Universal should have done in the first place, honestly.
I figure it would have taken me only 3 weeks if that was my actual job, probably a lot less with different tools, but I learnt an invaluable lesson: never promise to yourself "I'll
just
fix a couple of things" if you know you're OCD
(This post was last modified: 2018-02-04, 01:25 AM by Evit.)