OK, I confess... I like this movie - shoot me now (with one of the badass guns found in the flick)!
Well, BD has a very lifeless, dull color grading... everything seems sad, colorless, dead. But I discovered the German DVD is live, colorful, happy in comparison! Yes, clipping whites, I know...
http://caps-a-holic.com/c.php?d1=1776&d2...=7&l=0&a=0
I thought to use is as guideline, retain more BD contrast - to avoid white clipping - but at the same time get its colors.
And, as it's not enough, release it in UAR - actually, a lot of shots are full open matte, so in reality it will be mostly hybrid, with some UAR shots.
Rough test, still not in sync; a compromise, I know, but it gave good result IMHO - single setting for the whole movie excepts last, only scene in daylight; few examples - top BD, middle DE DVD, bottom HDTV (which has the same BD grading) regraded as DVD: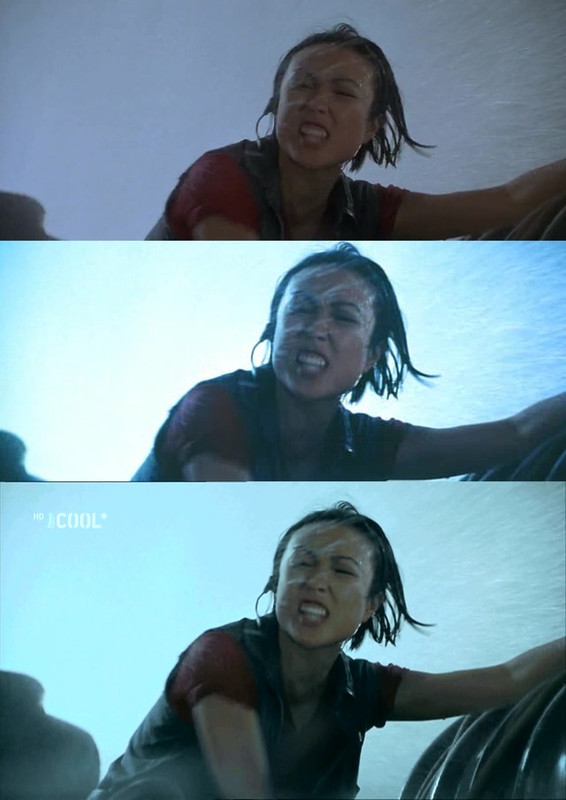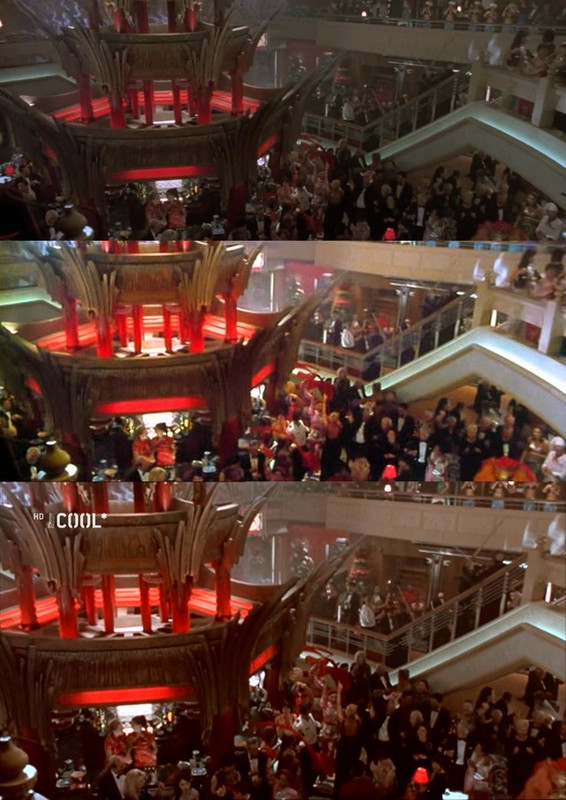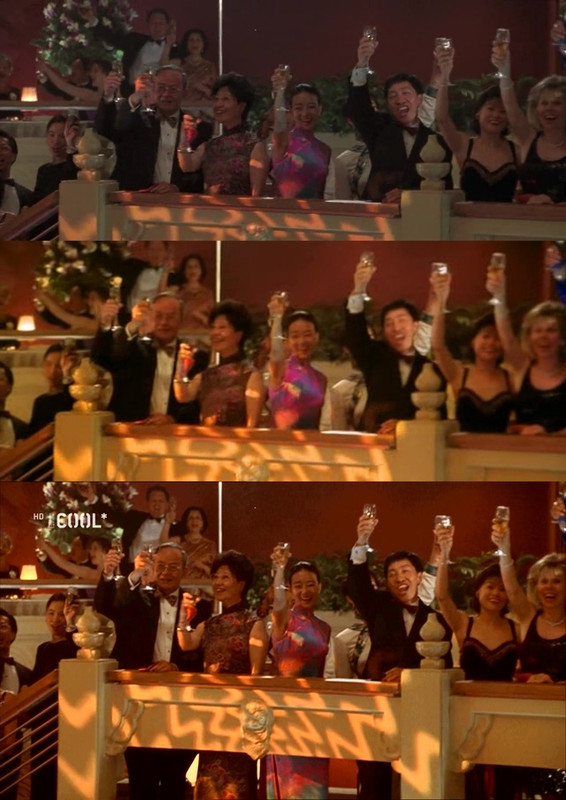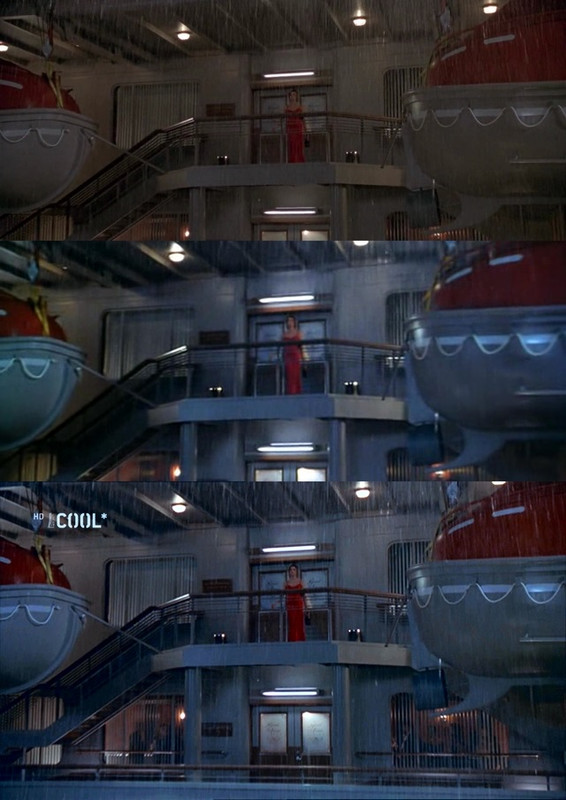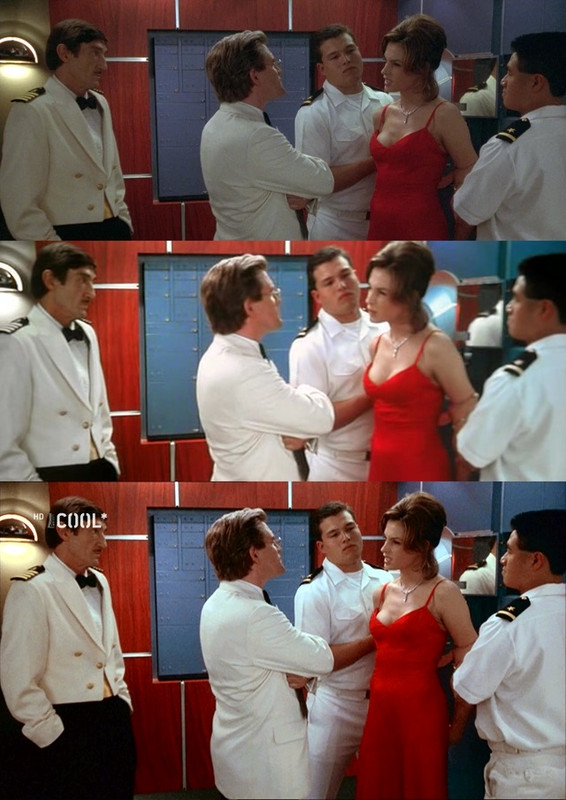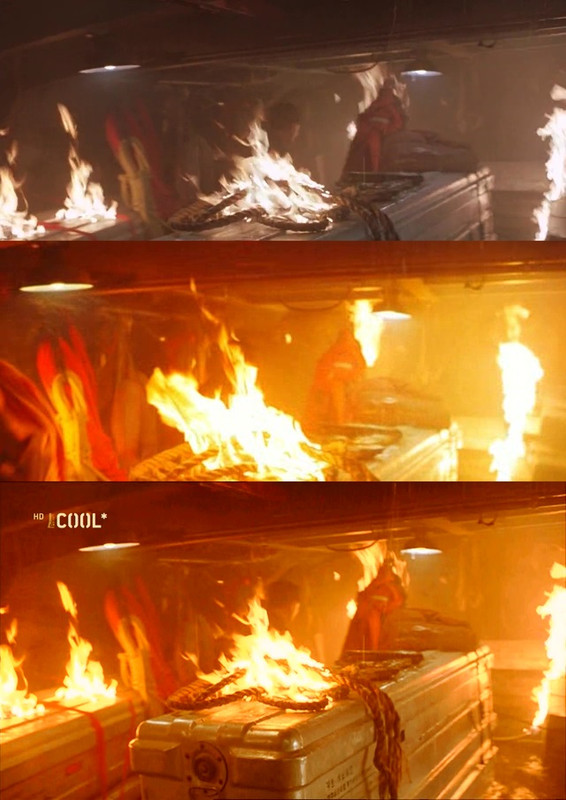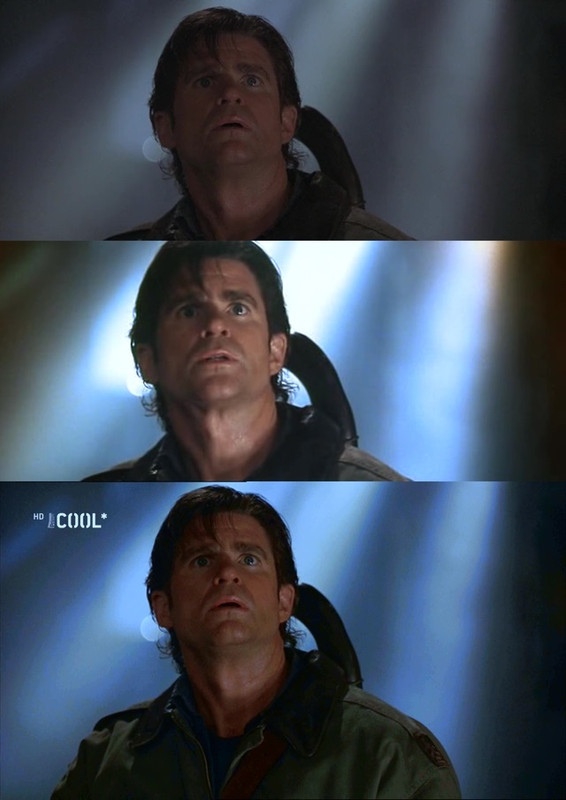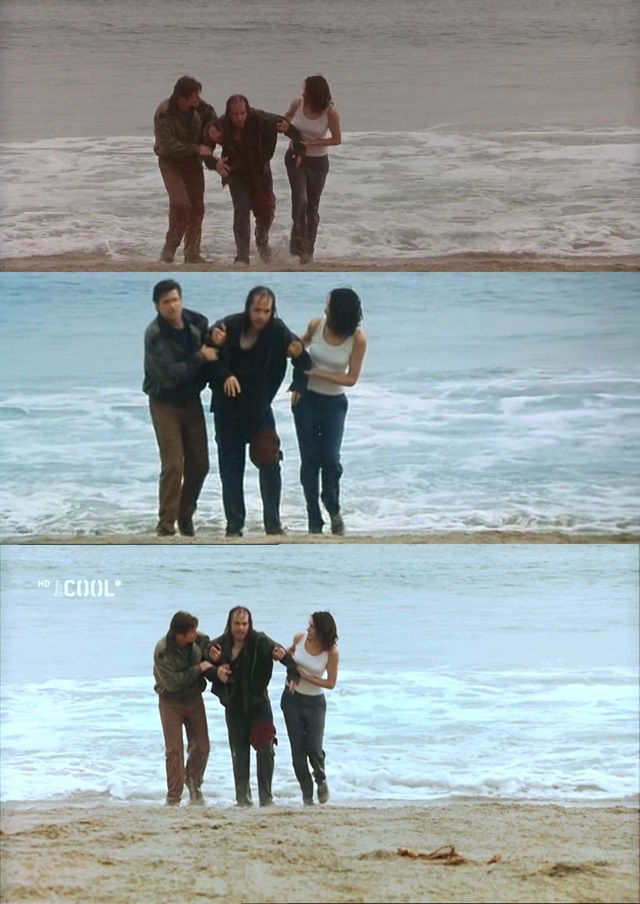 Sadly my projects are lost due to an HDD crash...
Fundamental Collection | Vimeo channel | My blog