Some of you may know that I acquired an used 55' FALD (full array local dimming) LED Toshiba display about one year ago. Sadly, lately it decided to follow the path of its Samsung predecessor (which Toshiba is almost a simple rebadged version, excluding few electronics improvements)... black thin lines (about one pixel high, evenly spaced every twenty pixels or so) appeared on the right side, slowly dim towards left up to half screen... still working, but once seen, it cannot be unseen!
not my TV, but to give you an idea:
only mine are less spaced, less obstrusive and dim until they disappear... still, quite noticeable during light
scenes, and a punch in the eye when using it as monitor, with white backgrounds - almost 90% of web pages!
There is maybe a chance this problem would go away once ribbon cables are removed, cleaned, and firmly reinserted - maybe a rusty connector causes it... I'll try to do it ASAP, as I need someone who should help me to do that.
In the (not so remote) case the defect will remain, I think I'll be forced to buy another one. Can't afford a new model with features I'd love to, so I started to look around for used ones; hoping this time to be a little more lucky. Haven't any money to buy it, so I must ask some bucks to dad... "Daddy, daddy, I need a new TV... another? Yes, the old one is broken... can't you see those black lines... no? Well, you can have it!"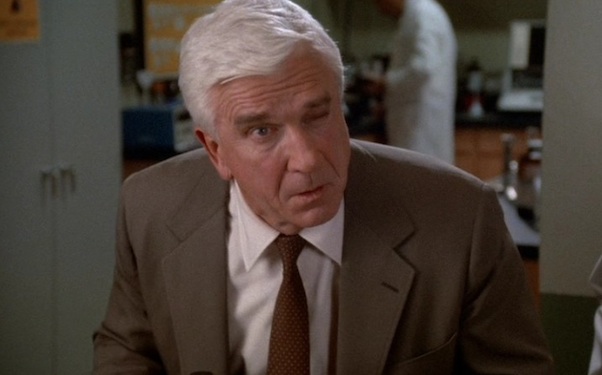 "what black lines?!?"
It's not an easy choice... which technology? Resolution? Size? I made A LOT of research, in particular regarding new models - where older ones I was still aware since long researches made last year, and I found three completely different candidates... let's see them:
Pioneer PDP-LX5090
- 500€ - a Kuro plasma, the king of TVs few years ago, and still a great display!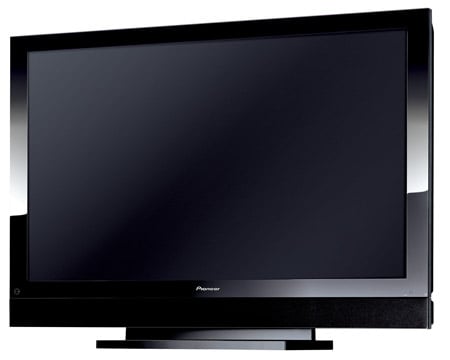 Pro: wonderful image, deep blacks, a lot of settings, the only one that plays 24fps material at 72Hz AFAIK, one of the best plasma ever made, perfect status (owned by one of my friends, so it's almost "guaranteed") and relatively few hours of usage (two/three hours a day, considering it's a 2011 set, is good), 2km from me, good price including original box, manuals, remotes, horizontal speakers, two table stands (one fixed, another swivel), 100+€ power cable (if/when I'll decide to sell it, those are great plus)
Cons: usual plasma limits, in particular burn in (I'm using it as a monitor several hours a day), high electric consumption, "only" 50', "only" HD, no 3D, seven years old
Review:
http://web.archive.org/web/2008090104260...DP-LX5090/
Sony KDL-55HX920
- 500€ (availability to be confirmed) FALD LED
Pro: same technology I used for 6+ years (and I like it), but with newer features, good quality (maybe a tad lower than Pioneer), great blacks (to be a LED), no burn-in, 3D with at least 2 pair of glasses included, apps, good price, newer model than Pioneer, perfect size
Cons: usual FALD limits, limited FALD zones (probably 96), "only" HD, 600km away (back and forth), six years old, still have to receive an answer from the owner to know if it's available
Review:
http://www.hdtvtest.co.uk/news/sony-kdl-...021318.htm
Panasonic TX-58DX902
- 950€ - THX UltraHD Premium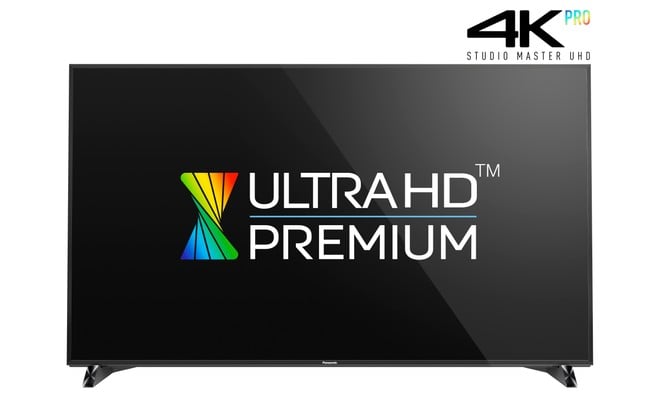 Pro: probably the best LED ever made, high-end model, THX certification, UHD, HDR, 98% DCI-P3 gamut, 512 FALD zones, HDCP 2.2, 1300+ nits, good audio quality, bigger size, 2016 model but bought on 2017-02, so still 10 months warranty
Cons: usual FALD limits (but I was used to 96 FALD zones, so I *think* those would not be huge problems), price in comparison to the previous ones (even if more than good considering the features and only one year old), 600km away (back and forth)
Review:
http://www.hdtvtest.co.uk/news/tx58dx902...174282.htm
If money would not be a concern (and sadly it is), I'd go with the Panasonic for sure; Sony is very similar to mine so I'm pretty sure it will be OK for the use I make; Pioneer is great and in perfect status and I know its owner but it's a plasma and it will be burned sooner or later (probably sooner)...
I'm almost convinced to jump on the UHD train, along with HDR of course; I excluded OLED at all not only for price - a nice 55' model, used, is around 1500€ if not more, still basic LG models though (good Panasonic and Sony OLEDs used are more than 2000€) - but also because I fear burn in as well, non-homogeneous screen, low motion resolution... while Panasonic has all the FALD problems, I lived six years with them (and I passed A LOT of hours, too many, in front of them), and seen hundreds, thousands movies, TV series, TV shows, noticing those problems (actually, just blooming) only in very limited occasions.
At the end, I think I'll do this: Pioneer can wait, as my friend will likely let it go not before end of May; both Sony and Panasonic owners live in the same city, so if Sony's one would answer, I'll pay a visit to both in the same day, and eventually pick one of them - if not, Pioneer will wait for me!
(or, I can resurrect my old Sony 28' 16/9 CRT at a whopping 576i with just SCART, S-Video and composite inputs!)
Sadly my projects are lost due to an HDD crash...
Fundamental Collection | Vimeo channel | My blog