http://articles.chicagotribune.com/1988-...chargeable
I just scored one of these vintage badboys for only $5.00 at a local Salvation Army.  It has the rechargeable battery and power cord.  It works like a champ.  Anyone know where I can find a user manual for free online or have one they can
scan?  The expertise would be most appreciated.
For those who don't know or don't remember how these awesome and highly rated machines look ....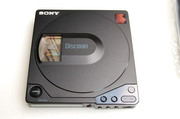 Thanks in advance,
Shawn
For new members: Please do not ask where to get something. Participate in the forum, talk to people, make friends. Then someone will help you find what you want.
(This post was last modified: 2018-05-26, 12:17 AM by Jetrell Fo.)