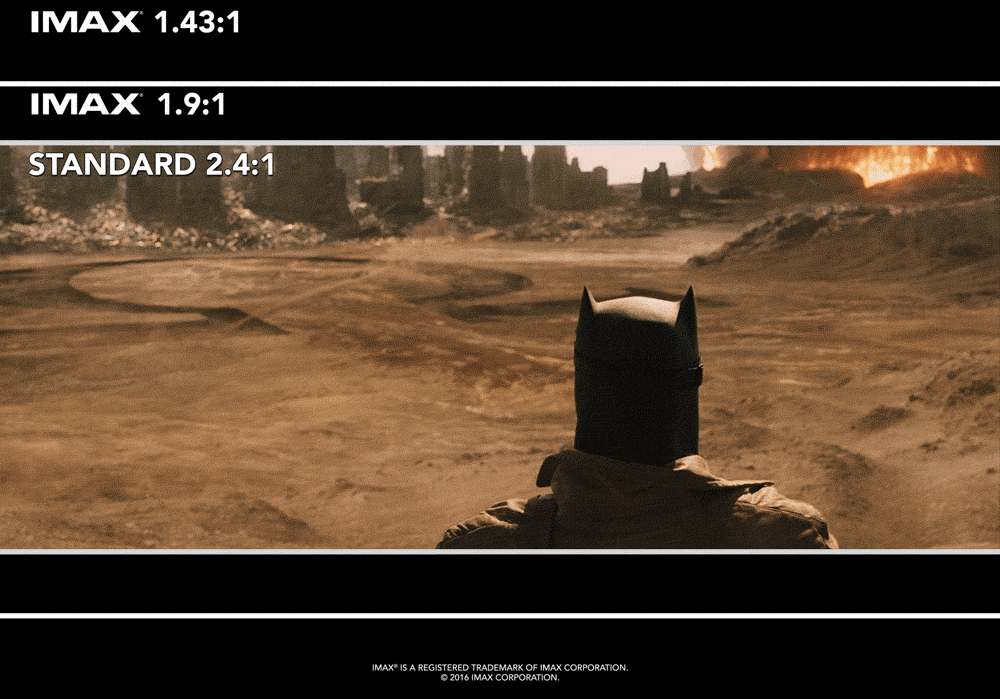 Hello, BVS has amazing cinematography and visual style by Zack Snyder and is one of my favorite comic book adaptation movie.
After lot of research I decided to try and make my own hybrid IMAX cut. 
I have used the ultimate edition blu-ray as the main source and rearranged the HQ IMAX frames from the other two sources.
I know there's one hybrid encode floating* around on the net but the quality is poor during the imax frames and it has non removable cyrillic hardsub.


I choosed as default audio the English DD with 6 channels and as an option I also included the Lossless 8 channels Dolby TrueHD Atmos 7.1 audio with english subtitles present but disabled by default.
Comparison between the proper IMAX source I used for the most frames and the other hybrid imax encode:
http://screenshotcomparison.com/comparison/117375
http://screenshotcomparison.com/comparison/117376
http://screenshotcomparison.com/comparison/117454
http://screenshotcomparison.com/comparison/117452
http://screenshotcomparison.com/comparison/117377
 MediaInfo: 
Batman v Superman Dawn of Justice (Ultimate Edition) [2016] Hybrid IMAX Dolby TrueHD Atmos 7.1 AVC.mkv
 GENERAL : 
Matroska / 03h : 02m :34s
 VIDEO : Hybrid 
AVC / 1920 x 1080 / 16:9 / 23.976 FPS / 8 bits / 16.3 Mb/s / High@L4.1 / Progressive
 AUDIO 1 : 
English / AC-3 / 5.1ch / 640kb/s / AC3 Embedded: 5.1 / 48 kHz / 640 kbps 
 AUDIO 2 : 
English / TrueHD+Atmos / 8ch / 8 199 kb/s / 7.1 / 48 kHz / 24-bit 
 SUBTITLE 1 : 
English / srt