I watched a restoration of RAIDERS OF THE LOST ARK last night which included audio that I believe was taken from a 1992 LaserDisc PCM rip. For the most part it sounded good, however there are at least 2 film frames' worth of audio missing, and I believe it might actually be as much as 4 frames' worth in total.
The most obvious issue is at a point a few minutes before the 1 hour mark where the audio just drops out completely for 4190 samples of silence (88 milliseconds, just over 2 video frames at this 24000/1001 frame rate). This is after Indy says "that's it" and it cuts to a different shot: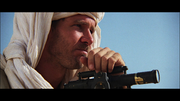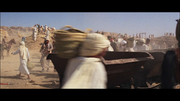 The waveform looks like this in the 48 kHz upsampled LaserDisc track: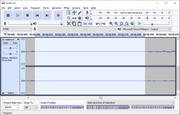 I don't know where the reel changes are in this film but it wouldn't surprise me if this was one of them and 2 frames were missing from whatever audio source they had as a result, but they recovered those 2 frames for the LaserDisc video and there was a mismatch. Pure conjecture though, of course. Having said that, I don't think this is a reel change since there aren't any cue marks on nearby frames at least on the litemakr scan I have.
Based on what limited info I have about it, I think the audio shown above is sourced from the 1992 US release
LV 1376-WS
. Does anybody happen to have access to any other LaserDisc audio sources for Raiders of the Lost Ark that may not have this section missing, either to use for patching, or as a complete replacement? I can patch it with a 35mm optical source if not, but it would probably sound smoother if I used a more similar source.
(This post was last modified: 2020-05-27, 12:14 PM by pipefan413.)