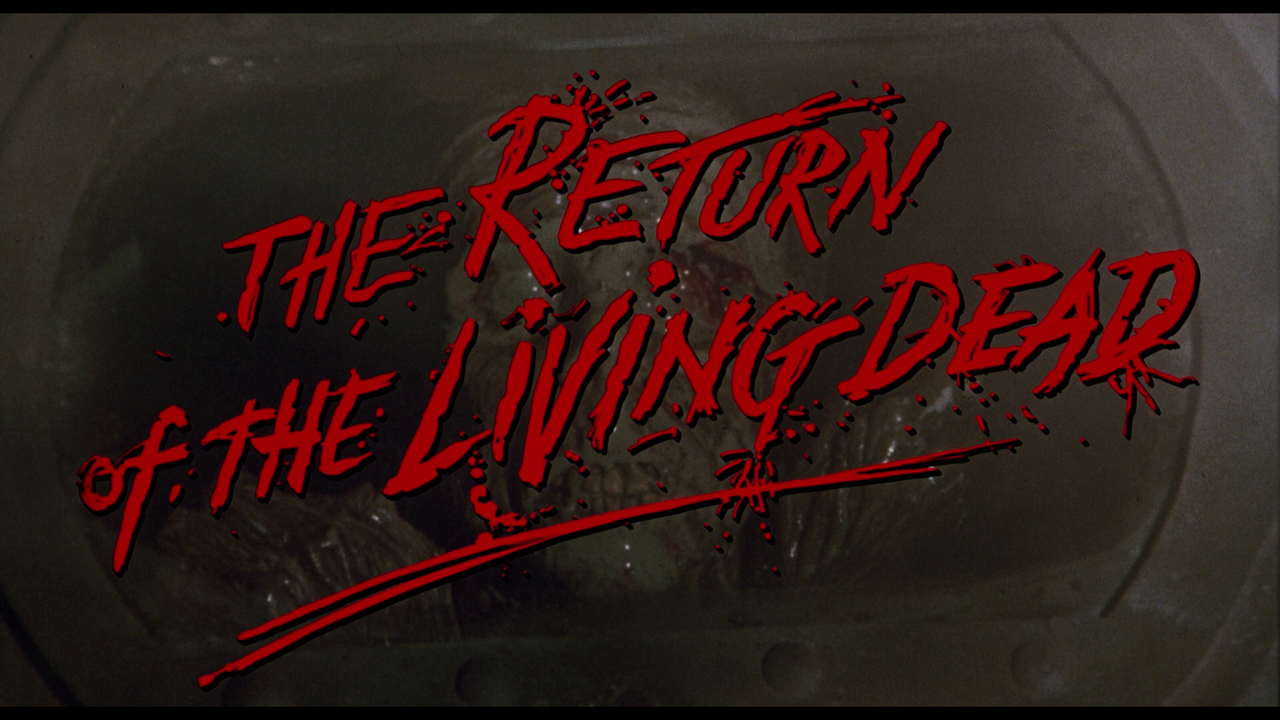 After long waiting (the idea came to crampedmisfit1990 on
6th June 2018)
, here comes
Return of the Living Dead
(1985) in a
theatrical reconstruction
made from the best available sources.
In 2016 Shout Factory Blu-Ray put previous releases to shame thanks to a recent transfer that featured a more defined image, correct proportions and no cropped framing (comparison shots with previous 2012 UK release by Second Sight can be seen on
caps-a-holic
). However, the soundtrack was slightly changed and end credits were changed accordingly, some lines of dialogue have been re-recorded (tar man has a different voice and the "send more cops" line has been redubbed), not to mention the Orion logo that had vanished long before the Blu-Ray format, replaced by MGM and their roaring lion.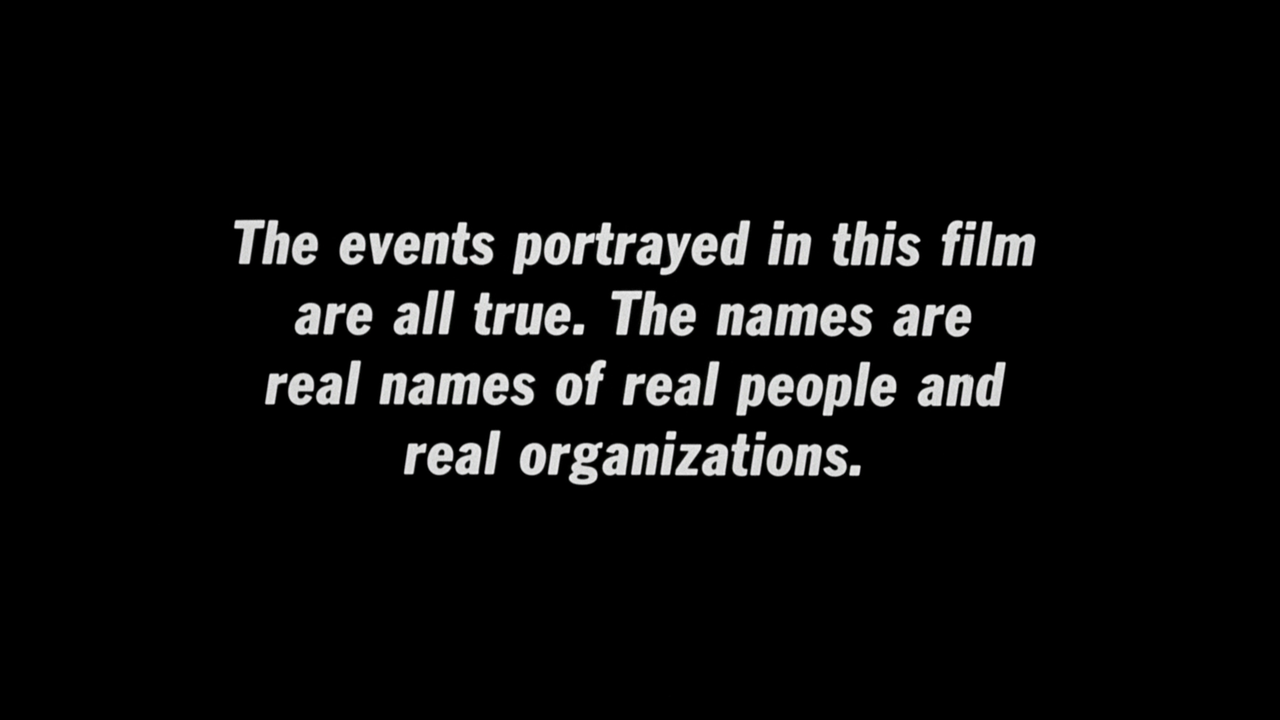 The idea was to take the best video from Shout Factory, replace that end credits entry, restore the original soundtrack (from Second Sight Blu-Ray), but while we were at it, I brought the whole film back to 1985!
LIST OF FEATURES
- Intro with 1985 Orion logo restored, replacing MGM logo
- End credits fixed with "Dead Beat Dance" restored (thanks
Leonardo
!)
- R rating outro in HD as seen in the theaters after the end credits
- MGM roar sound removed from intro and end.
- No re-encode involved (only smart rendering of the connecting parts)
- Original and new sound mixes + US Laserdisc audio (thanks to Bronan)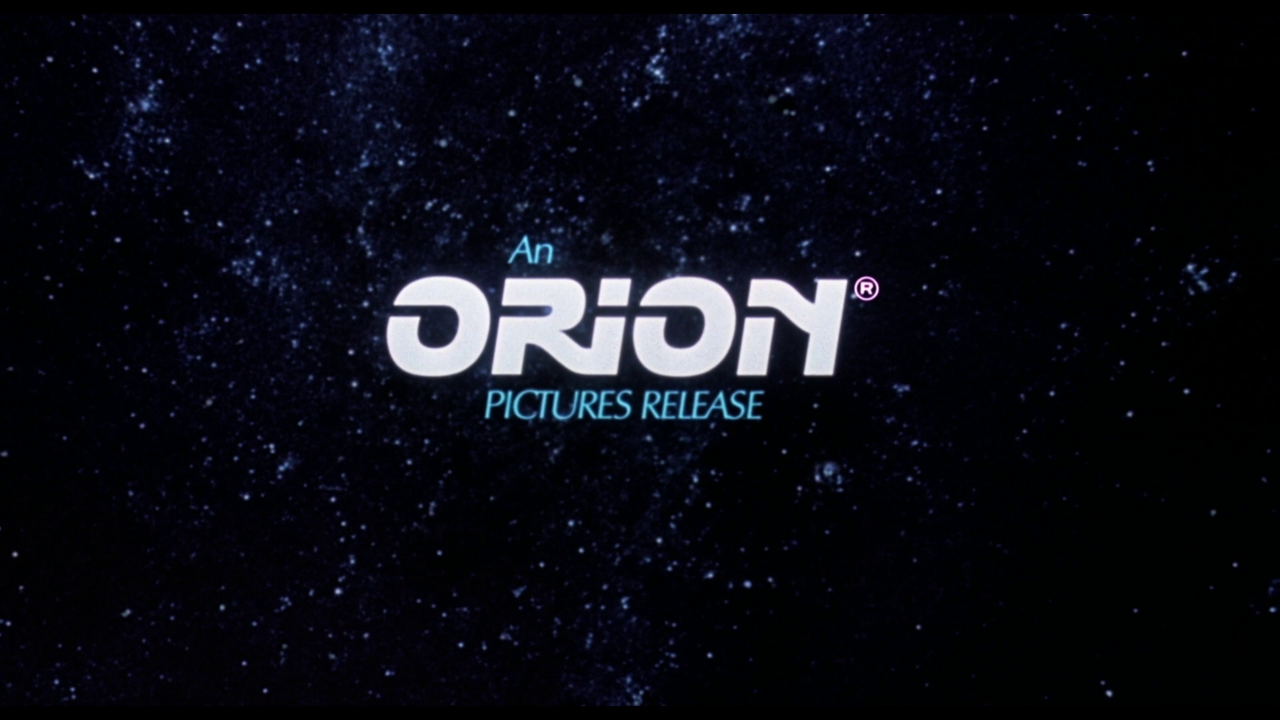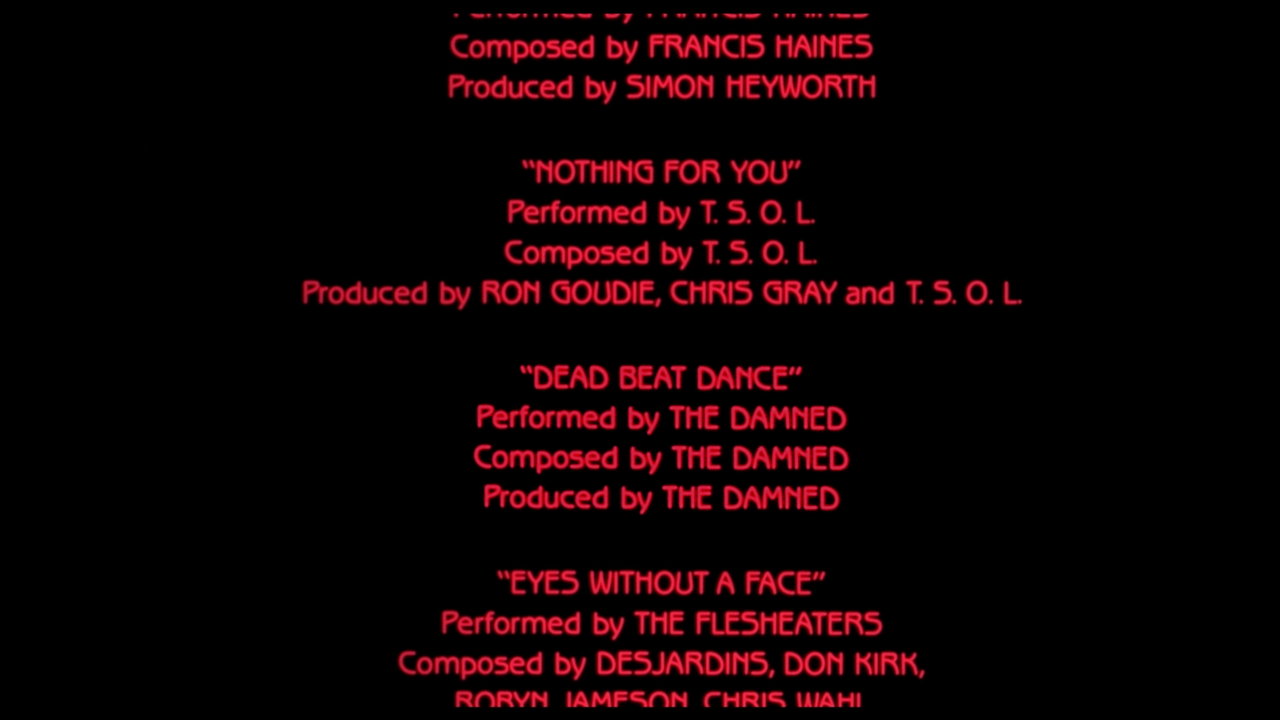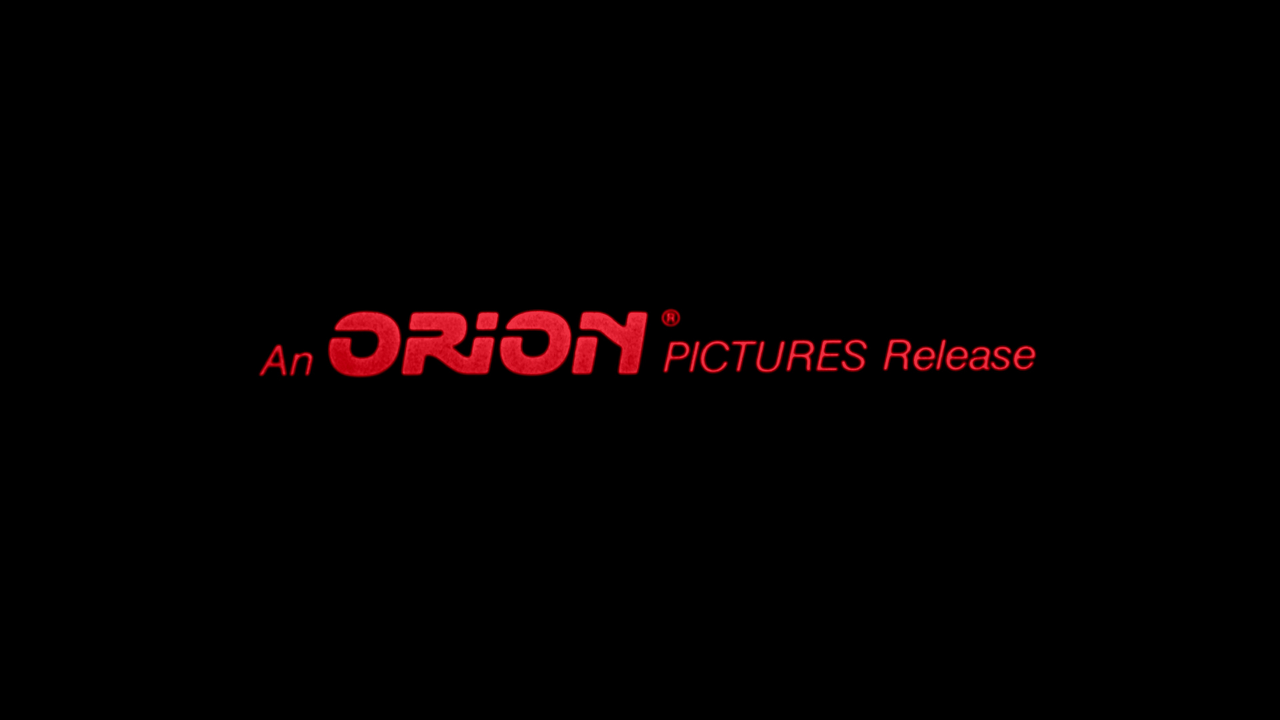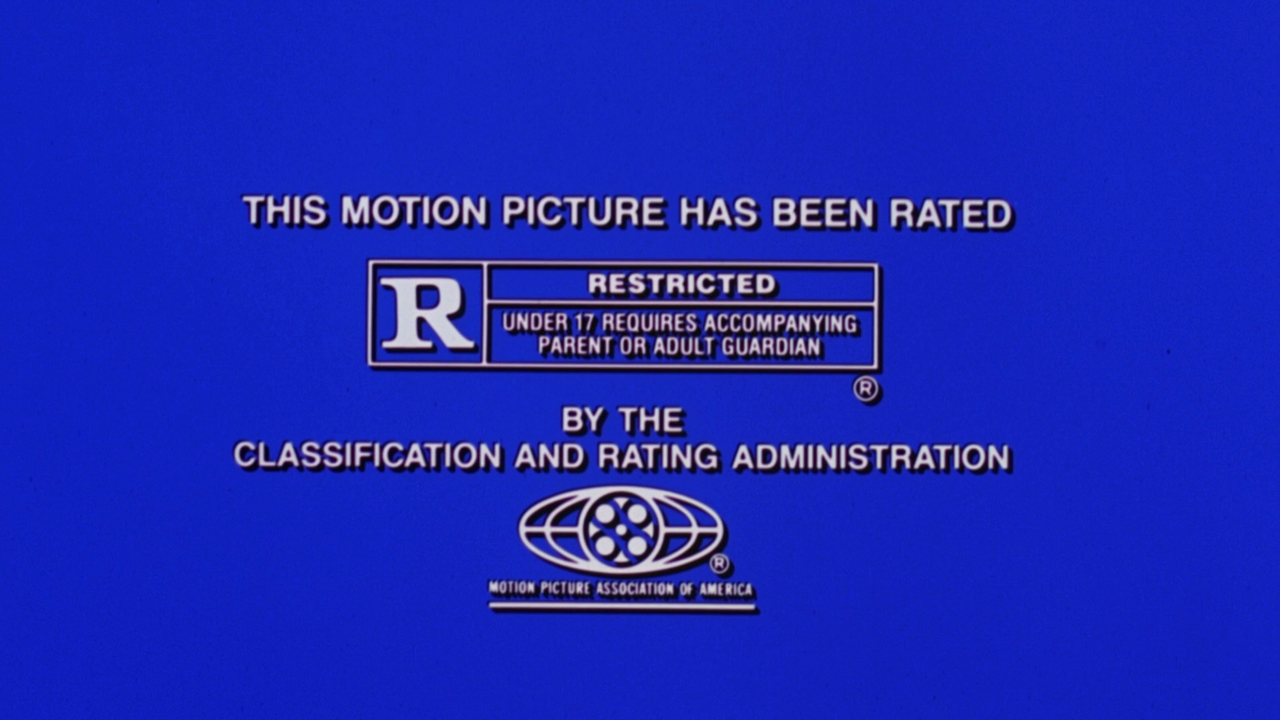 Release format
: MKV 1080p 25GB, Bitrate 34 Mb/s.
Audio
1. US Laserdisc Original Mono 2.0 (PCM)
2. Original Mono 2.0 (PCM)
3. 2002 Remix 2.0 (PCM)
4. Audio commentary with Gary Smart, co-author of The Complete History of The Return of the Living Dead, and Chris Griffiths (2016) (AC3)
5. Audio commentary with Actors Thom Mathews, John Philbin and Make-Up Effects Artist Tony Gardner (2016) (AC3)
6. Audio commentary with Director Dan O'Bannon and Production Designer William Stout (AC3)
7. Audio commentary with the Cast and Crew (William Stout, Don Calfa, Linnea Quigley, Brian Peck, Beverly Randolph, Allan Trautman) (AC3)
Note: the only missing audio is the 2002 remix in 5.1 DTS-HD. I don't know how to work with that format (the MGM lion roar has to be removed) so if anyone wants to take a shot at it, feel free to take this and remux it by adding a synched 5.1 track. Since this is a theatrical reconstruction the modern remix is an more of an afterthought to be honest. Same goes with foreign dubs, unless you find theatrical mixes of those too.
Subtitles
1. English SDH
2. Zombie subtitles (just a lot of "aaaaargh!!!")
3. In their words - the zombies speak! (zombies are subtitled in English, hilariously I should add)
SOURCES
Based on Shout Factory BR release 2016
Original audio and end credits replacement from Second Sight BR release 2012
Orion logo from Robocop Blu-Ray
US Laserdisc for additional audio track
Thanks to
Beber
Bronan
crampedmisfit1990
Leonardo (for fixing the end credits)
SpaceBlackKnight
I hope I'm not forgetting anyone, it has been a long-running project.
PM for links. Active members of the forum only.
It's up on the Spleen too, for whoever has access to that.
(This post was last modified: 2020-06-02, 07:22 PM by Evit.)