Dances with Wolves seems to have
two main color-timings
: a neutral look that is on the cool side in certain shots and prairie-grass that is somewhat reddish, and a golden look that's quite distinctive.  The theatrical cut tends to come with the latter, and the extended edition, the former, although there are some releases that buck the trend. such as the UK BD of the TC. 
LD ID8322OR
has the golden look, with the occasional shot that does its own thing.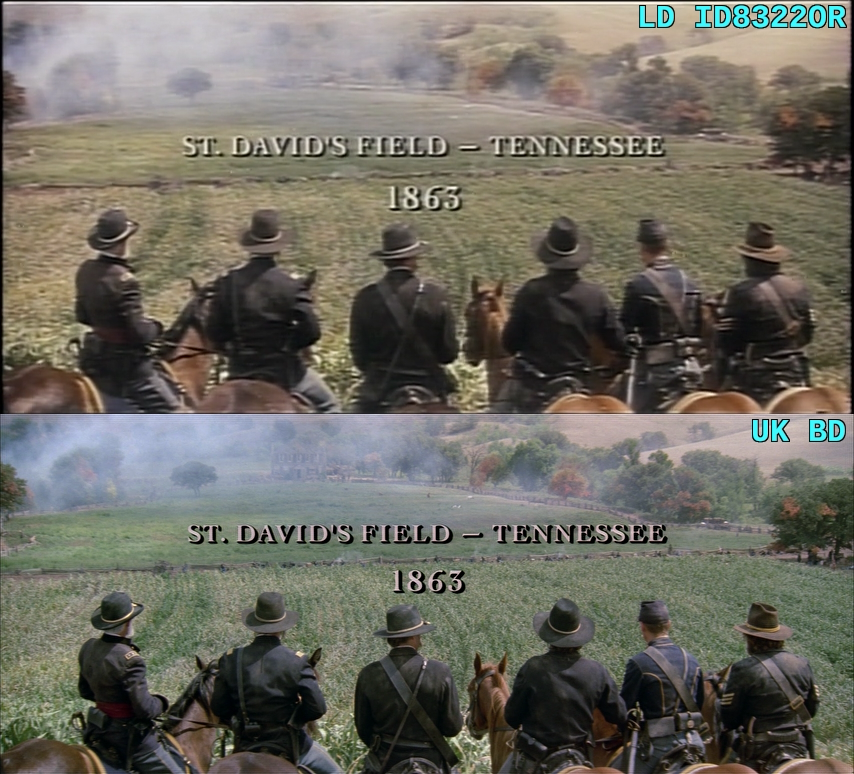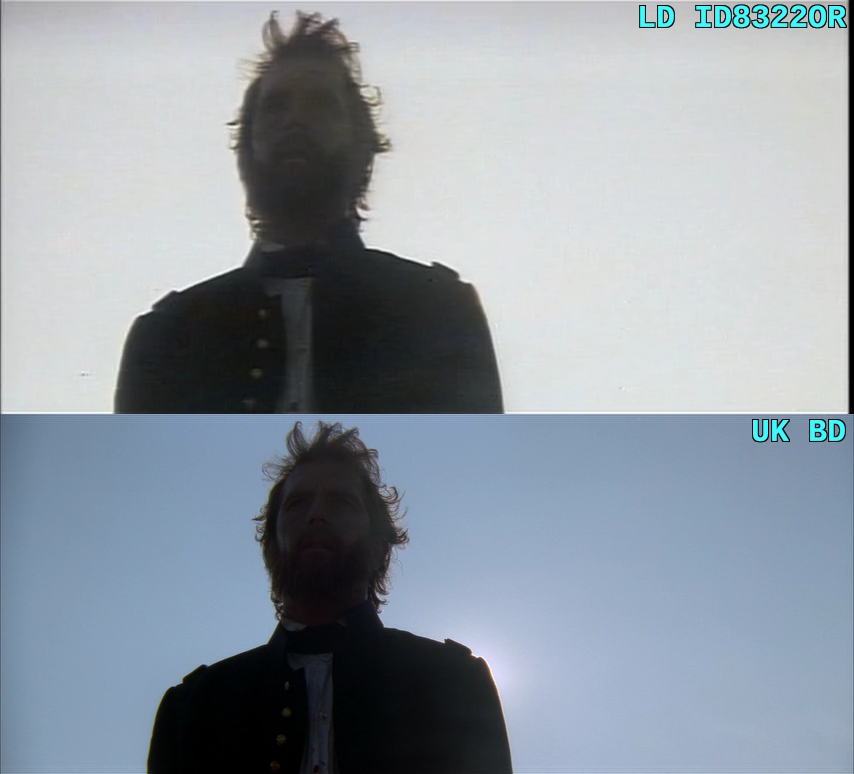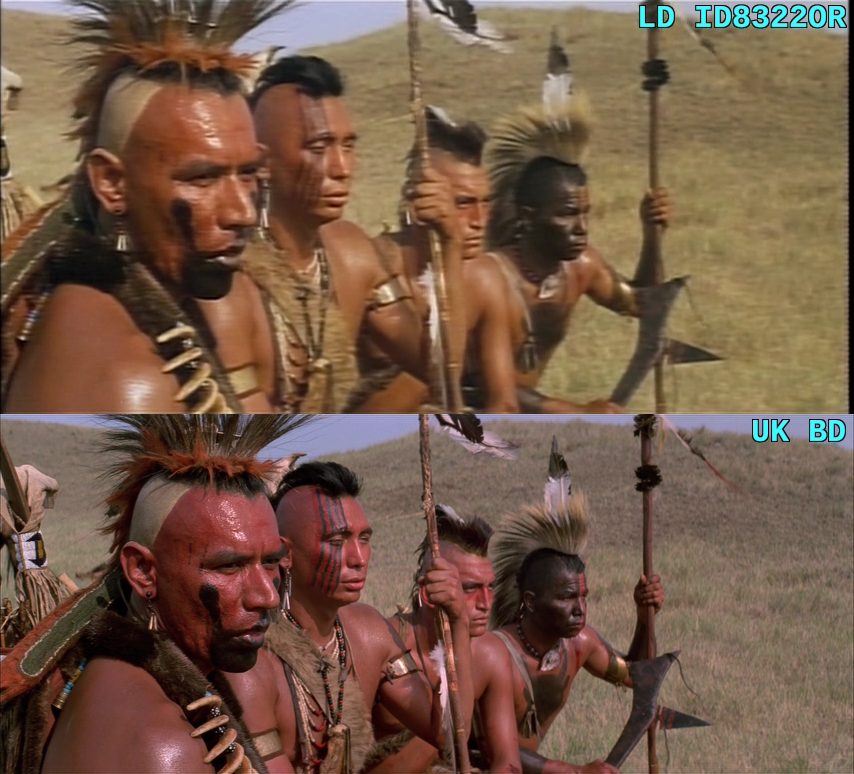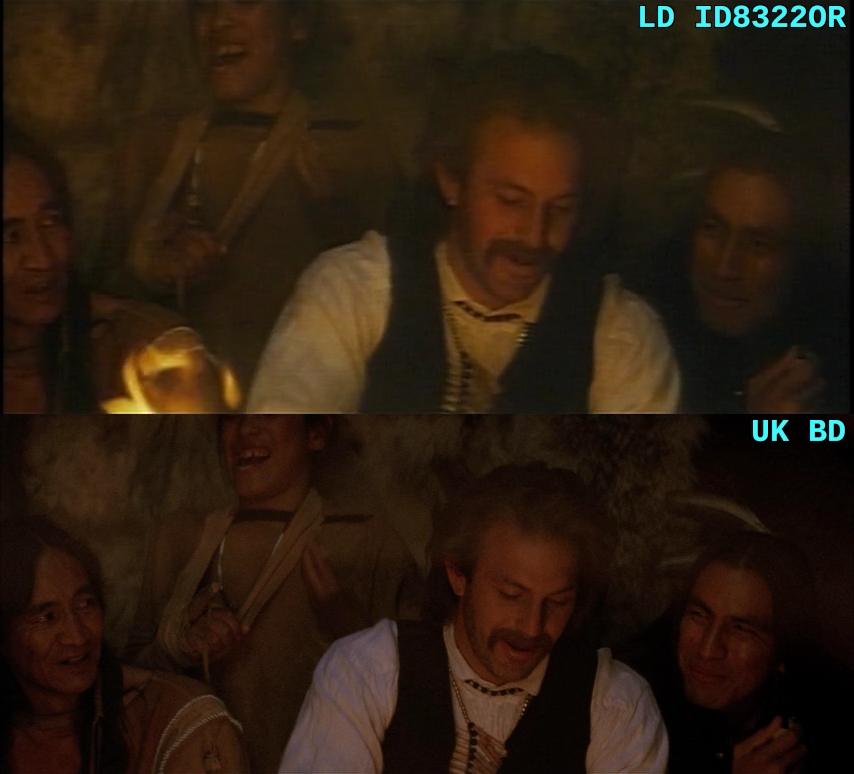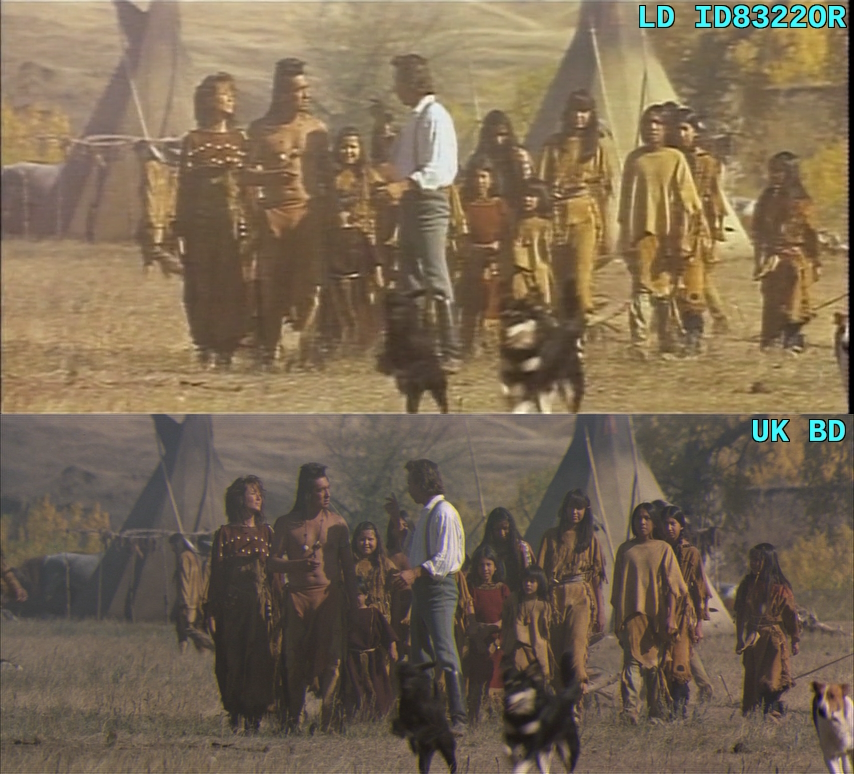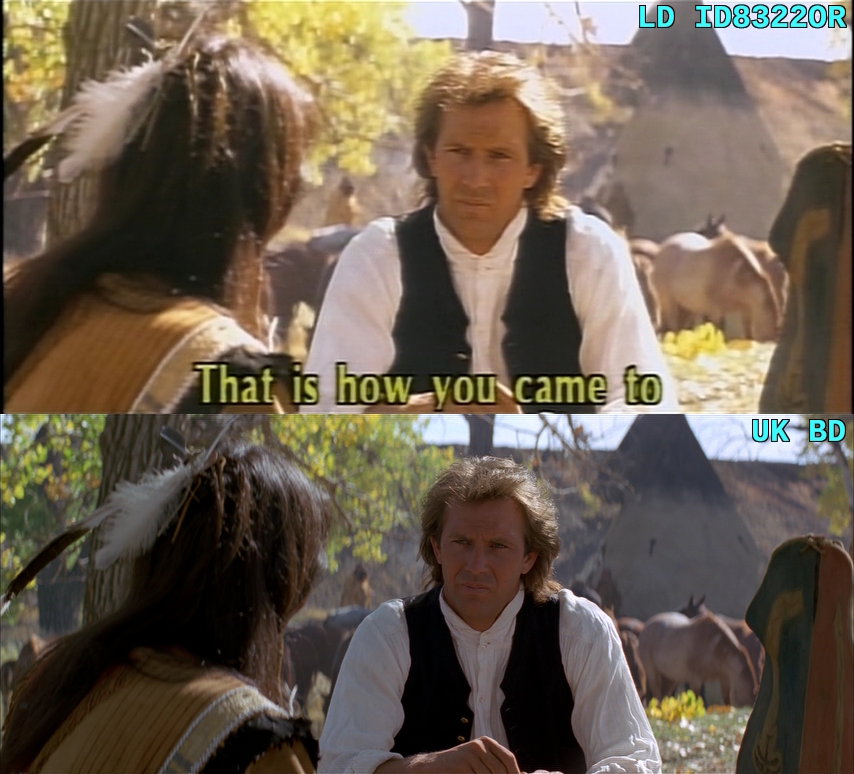 Neither look seems obviously wrong when watching the film.  The golden look has its charm though.
(This post was last modified: 2020-08-25, 11:38 PM by Chewtobacca.)