Singin' in the Rain (1952) DVD mono audio synced to Blu-ray
7 Replies, 1247 Views
Singin' in the Rain (1952) DVD mono audio synced to Blu-ray
DVD R2.
Excellent sound.
More info:
https://blah-ray.blogspot.com/search/lab...%281952%29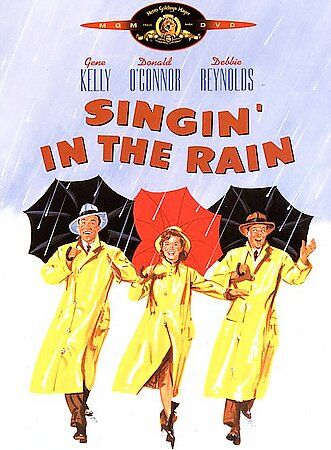 Awesome! As you synced this, can you sync the french track by just placing it along? The reason is, this DVD is the only version with the songs sung in french. In subsequent releases, they reverted to the songs sung in english on the french track, revising history.
Re the clicks you mention, I think you re-encoded the video thru handbrake (to sync it on your timeline) and let the ac3 on pass-thru.

Handbrake add clicks when you do that, for reasons I cannot fathom. Never pass-thru ac3 with handbrake.
It's difficult.
The audio needs many adjusts.
I don't use the Handbrake.
I use Audacity
Good, probably native defaults in the track then!
Nice! How can I download it?
Possibly Related Threads…
Thread
Author
Replies
Views
Last Post
[Released] Beauty and the Beast (1991) Laserdisc [1325 CS] synced to 4K UHD
emunateD
0
3

Today

, 02:49 AM
Last Post: emunateD
[Released] Father of the Bride (1991) Laserdisc [1335 AS] synced to BD
emunateD
0
19
2023-09-17, 05:15 PM
Last Post: emunateD
[Released] What About Bob? (1991) Laserdisc [1224 AS] synced to WEB-DL
emunateD
0
27
2023-09-14, 08:05 PM
Last Post: emunateD
[Released] Hook (1991) Laserdisc [70606] synced to 4K UHD
emunateD
0
25
2023-09-12, 06:09 PM
Last Post: emunateD
[Released] Parenthood (1989) Laserdisc [40921] synced to BD
emunateD
0
30
2023-09-03, 04:57 PM
Last Post: emunateD
[Released] Kindergarten Cop (1990) Laserdisc [41051] synced to BD
emunateD
0
37
2023-08-21, 12:02 AM
Last Post: emunateD
[Released] The Little Mermaid (1989) Laserdisc [12731 AS] synced to 4K UHD
emunateD
3
96
2023-08-19, 06:46 PM
Last Post: marioqt
[Released] Back to the Future Part III (1990) Laserdisc [40980] synced to UHD
marioqt
0
44
2023-08-17, 04:10 PM
Last Post: marioqt
[Released] Back to the Future Part II (1989) Laserdisc [40965] synced to UHD
marioqt
0
44
2023-08-17, 04:07 PM
Last Post: marioqt
[Released] Uncle Buck (1989) Laserdisc [40900] synced to BD
emunateD
0
44
2023-08-15, 12:51 AM
Last Post: emunateD
Users browsing this thread: 1 Guest(s)