This isn't about the various different cuts; I more or less see the unrated theatrical cut as definitive, the R-rated cut as a weird curiosity (the hypnotism subplot is very odd but explains some things better than they ended up being explained in the film), and the integral cut as an overlong mess.
No, what I'm confused by is the soundtrack.
The UK releases from Second Sight only have a "stereo" mix as LPCM and a 5.1 mix. The Arrow release that I only just discovered the existence of (because it wasn't released here due to Second Sight having the rights) also has a mono track. My assumption would be that the mono is the original audio and the other two are remixes. IMDb seems to disagree, claiming it was originally Ultra Stereo, and 4-track stereo "Bionic Sound" in Japan: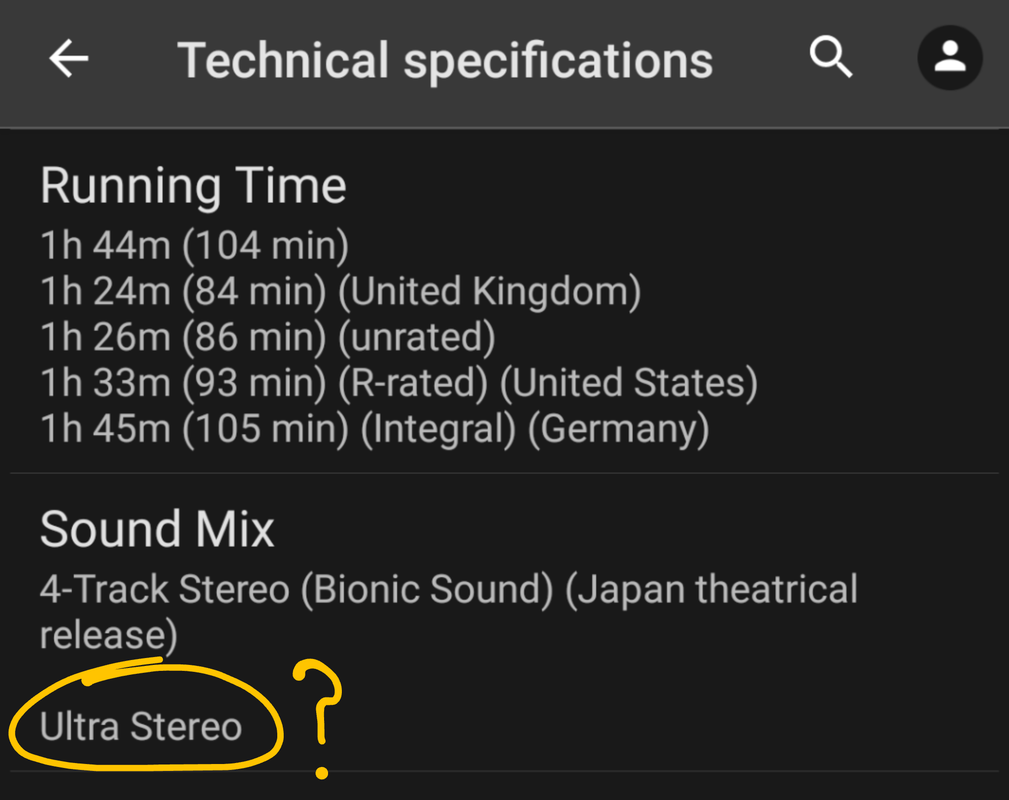 So uh... what gives? Where's this mono track coming from? Is IMDb just wrong? Where the heck might they have got the info from, if so?
I saw a 35 mm print of the unrated cut years ago but it was so long ago that I wasn't really paying enough attention to work out whether the soundtrack was stereophonic or not. It wouldn't surprise me either way, tbh. EDIT: The more I think about it, the more I'm convinced the print I saw (which I believe was a US print but might be wrong) was monophonic. The opening theme was noticeaby absent of stereo separation at the very least and I feel like if you're going to make a stereo mix that's one thing you'd make an effort to stereo-ise.
(This post was last modified: 2021-02-02, 05:13 AM by pipefan413.)