Wasn't sure in which subforum to post it in.
ASS and PGS format soft-subtitle reproduction of the original burnt-in stylized English subtitles as seen in the English prints, timed to the German Koch Media BD without the burnt-in subtitles (should also work with the German UHD). The English prints have subtitles for German dialogue with a red dropshadow and French dialogue with a blue dropshadow. Available via PM 
I've tried to replicate the subtitles closely and I used a BDRip of the US release as a reference, but keep in mind that the typesetting and positioning are not 100% perfect (for instance, ASS does not have proper support for vertical spacing). Still, I'm happy with the result which I feel is superior to Koch Media's attempt with its red translucent background and single dropshadow color.
Probably the most faithful option would be to blend in the subtitled areas from the US/UK BDs with DE BD. May try and track down a copy of the AU BD to see if that has the burnt-in subtitles and good encoding (video bitrate is 31989 kbps, so could be good).
Reproduction ASS | Reproduction PGS | Koch Media BD PGS | Original subtitles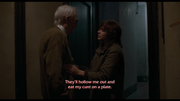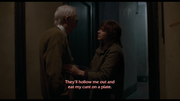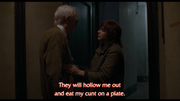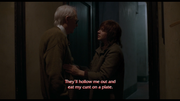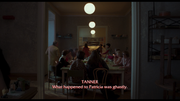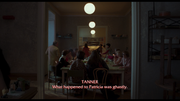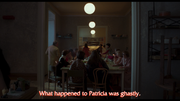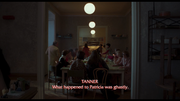 French dialogue - notice the typo in Koch Media BD subtitles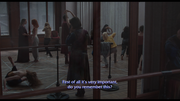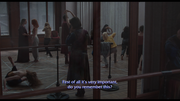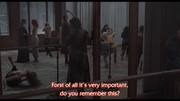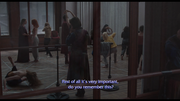 One scene where for some reason the red dropshadow is briefly brighter, which I've mimicked in my reproduction.