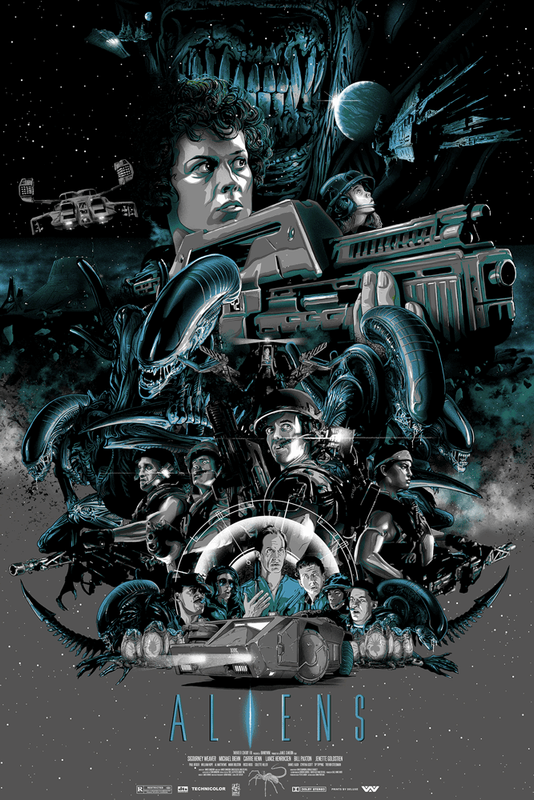 Adding another project to the list. The original thread is here:
http://originaltrilogy.com/forum/topic.c...pic/17002/
Project Info:
This is a color regrade the Blu-ray (BD) to look more like the 1995 THX laserdisc (LD) and to recreate the TV cut of Aliens which lack several of the redundant scene of the SE cut but has some of the emotional moments plus the remote sentry gun scenes (see post #37 for a full rundown)
If there is a desire from people after I'm done with this, I will cut this down to the theatrical cut also.
Video:
2010 Blu-Ray (SE and TCT) video color regraded to the 1995 THX laserdisc and cut into the TV edit (and possibly TC edit)
Audio:
1. PCM 2.0 from the THX LD laserdisc cut down to fit the TV Cut with small sections from the CE LD
2. The soundtrack from the original TV broadcast. This is up in the air since I have to see if the track can be savalaged but I would like to preserve it since it appears Bill Paxton re-dubbed his lines.
Subtitles:
TDB
Pics:
BD/BD regraded to the 1995 THX LD
Collaborators:
jonno: For his knowledge about Aliens and the LDs
Doombot: For testing and advice
spoRv: For advice
Stamper: For his knowledge on the TV Cut
dvdmike: For his insight into a 70mm presentation and the LDs
kaosjm: For his insight into a 35mm presentation