I've ripped some movies from blu-ray and noticed that there's no audio coming out from left and right channels in one of the audio tracks, So I extracted those audio files and opened it in an editor.
This is the one that has this problem. (it's the dubbed audio) as you can see, there's no audio on those channels.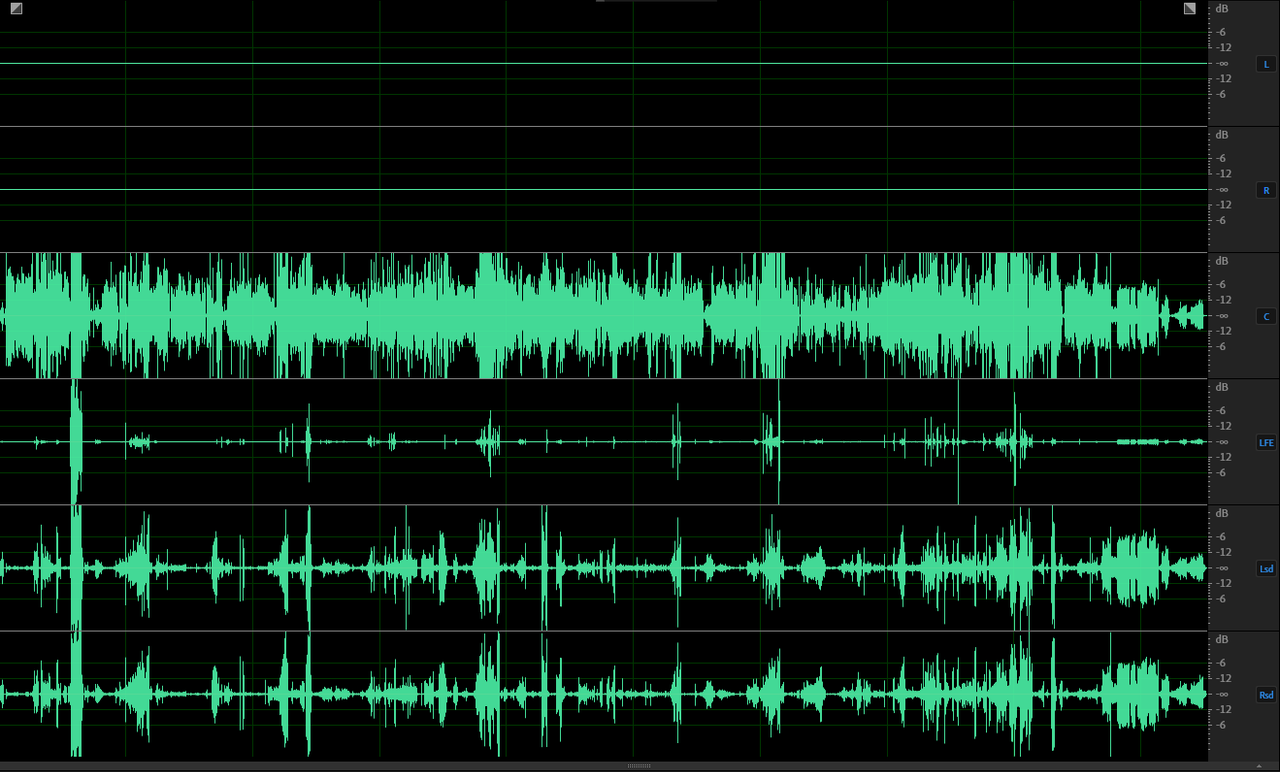 And this is the audio in it's original language.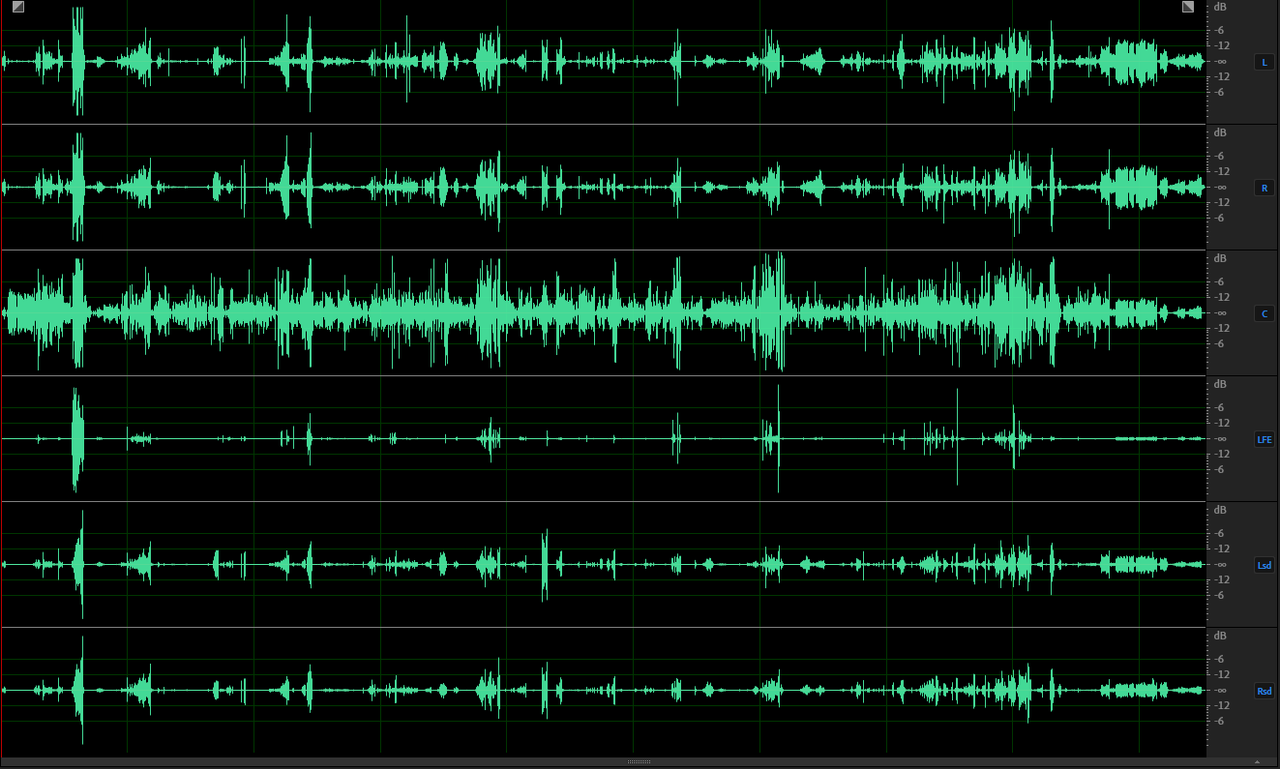 I've tried combining those channels onto the dubbed audio, but there's some leftover dialogue of original language that's still can be heard.
Is anyone here can give me some advice how to fix this problem ???