Hello, everyone! 
Let me introduce you to my next project. I want to create a
CINERAMA version of 2001: A Space Odyssey
. This movie was shown on a big curved screen all over the world. All 70mm prints carried 6 magnetic tracks, with 5 discrete channels behind the screen and one mono effects channel. I want to create a Smilebox version with the same audio channels, but not in 5.1 (without LFE) but in 6.0.
The first thing to modify will be the color correction. I wonder if the original look of this film was really like the remastered version:
REMASTERED BLU-RAY
PREVIOUS BLU-RAY
The MGM 1998 DVD was supervised by Stanley Kubrick, so it would be perfect to use as a reference for picture, but not for audio. In this release one line of dialogue is missing "I read you". The remastered DVD release includes that line but does not have the dialogue panned, as it should be in some scenes, it is centered. But there is a third option, the Warner 1999 DVD (not remastered and also supervised by Stanley Kubrick himself). This release includes the line "I read you" and the dialog is panned when it should be.
In this scene there should be a yellowish tint and the chairs should not be completely red but close to pink/purple. So, I think the ideal would be to get something close to this: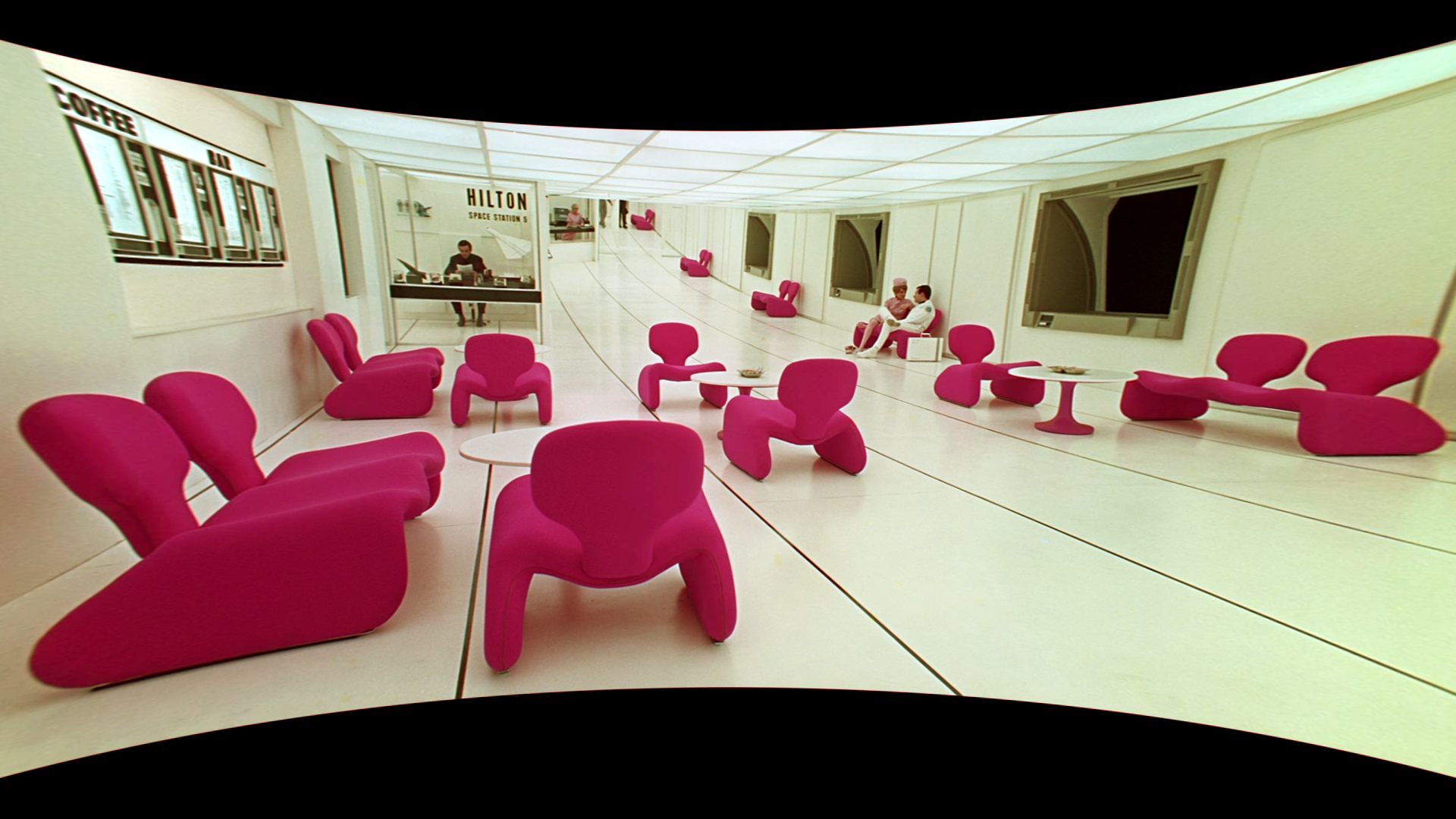 Christopher Nolan also made his own 2001 version, called "Unrestored." But it has been harshly criticized and they say it looks like he used Instagram filters. I haven't seen it, I don't know if it's really close or not to the look of the director-supervised version. Anyone seen it?
In my opinion, the remastered DVDs and Blu-rays don't look the way a film shot in 1968 should look. But that's just my opinion, I imagine nowadays no one will have that old 1999 Warner DVD to use as a reference anymore. If anyone still has it, please let me know.