Heyyy everybody. As I'm sure some here know, there's long a been a heap of evidence re: everything cut from Batman Forever before it was released. Some of it finally made its way onto the DVD box set that came out in 2005, though there's still more buried in WB's closet.
The idea behind this edit was to realize what an earlier cut of the movie might've played like, with as much extra footage included as possible, as well as restoring the original narrative. Think what Charles de Lauzirika did for Alien 3, only with some guy on an old Macbook Pro running Final Cut 6 and a movie not as many people care about. All deleted scenes from the DVD are included, along with alternate shots from the trailers. Some of the additional material is tweaked to help it flow, as it appeared to be lifted from a very rough cut. A lot of care was taken in making the transitions as seamless as I could, especially with sound and music. I utilized selections from Elliot Goldenthal's scores for Forever and Batman & Robin to complete the soundtrack -- one of the big differences between this and other edits out there, most of which use Danny Elfman's themes to up the Burton-factor. I also did some minor tinkering with the theatrical footage to reflect some of the other differences one might find in a workprint.
As a side note, I'm not an overly technically savvy person. Looking around here, I'm clearly out of my depth in terms of being on point with specs and such. I did do a few things to downgrade the quality of the theatrical footage so everything could bridge together more convincingly. Most of the decisions in this respect were just based on what 'felt right' at the time. This also goes for my encoding/exporting which I'm sure is goofy, though I think the roughness around the edges kind of helps. It's in SD, and everything was taken from the 2005 DVD with the exception of some of the trailer shots which had to be sourced elsewhere.
The only problem was a framerate issue that cropped up in some of the deleted scenes when ripping, only effecting certain shots within the footage. I tried to get to the bottom of this several times to no avail (this was several years ago), so I'm not sure if it was an issue with the program or me just not being able to troubleshoot it successfully. At any rate, I don't believe it detracts much.  
/end spiel
It's online for viewing and/or download. If anyone wants a link, let me know!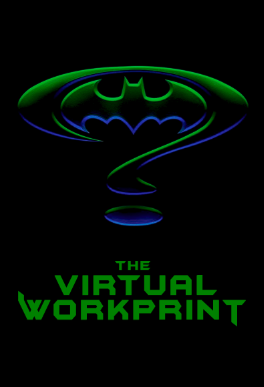 (This post was last modified: 2015-08-13, 12:09 PM by Bad_Replicant.)