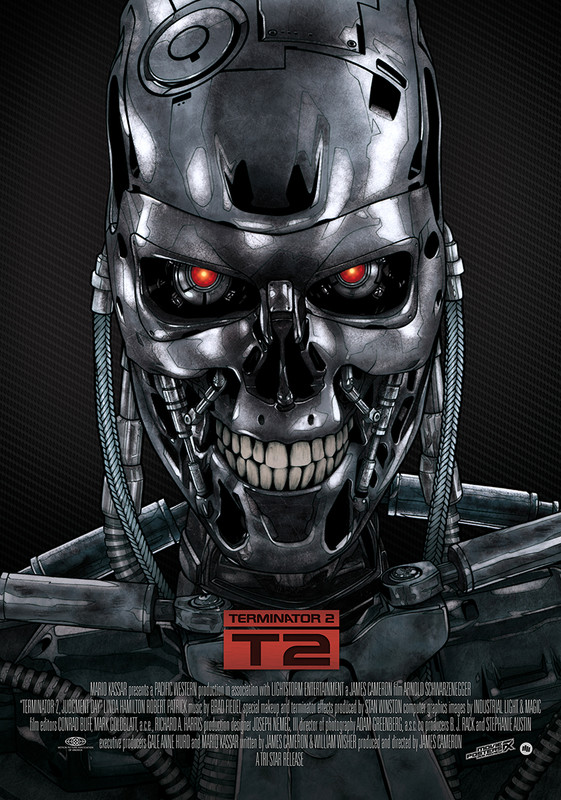 Terminator 2 (Theatrical Cut) (35 Project #4 v1.0)
Project Info:
A lot has changed since I started this project, including access to more 35mm pics and the release of the 4K remaster. I'm resurrecting this project because on working on my upscale project here:
https://forum.fanres.com/thread-3010.html
and I was really was enjoying the 35mm colors. So, I wanted to apply that grading to a proper scope version of T2. I am using the 4K remaster since it is a superior scan but re-graining it and replacing the "fixed" shots. If you want to read this thread start here and look for updates at the end.
In the end this is now part of my 35 project, which you can read about here:
https://forum.fanres.com/thread-1741.html
Video:
4K Remaster Blu-Ray of the Theatrical Cut (TC) synced to the 2015 BD regraded to various 35mm examples and regrained.
Audio:
(Tentative)
1. PCM 2.0 Dolby Surround (from the US widescreen LD 68952-2WS-CDS Mix)
2. PCM 2.0 Dolby Surround (from the Japanese widescreen LD PILF-0001-CDS Mix?)
3. PCM 2.0 Dolby Surround (from the Japanese SQZ widescreen LD PILF-2187-CDS Mix?)
4. PCM 2.0 Dolby Mono (from the Japanese SQZ widescreen LD PILF-2187)
5. PCM 2.0 Dolby Surround (from the US widescreen SE LD 82997-6WS cut down to the TC-Rydstrom Remix)
6. Dolby Digital 5.1 (from the US Artisan DVD-CDS Mix)
7. DTS-HD MA (or FLAC) 5.1 (from the JPN DVD-CDS Mix)
8. DTS-HD MA 6.1 (from the 2015 BD-Rydstrom Remix)
Subtitles:
TBD
Pics:
Thanks:
BusterD
MrBrown
Chewtobacco
Jonno
Doombot
Tservo
soundman
Original Opening
(This post was last modified: 2015-10-30, 03:49 PM by PDB.)